The Workplace Inspection app is a form where a comprehensive workplace inspection can easily be included. The data is automatically shared with the existing ERP / business software. Your employees can substantiate errors found in the workplace with photos and comments and add them to the file.
Work Inspection App example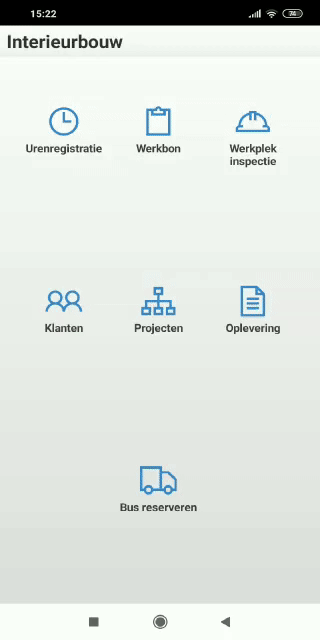 Types of fields used in the work inspection form
The following field types are used in this form:
Dropdown
Checkboxes
Section fields
Text fields
Camera Fields
The data that is needed is loaded from the ERP, such as location information and the name of the employee who is carrying out the inspection. Subsequently, a step can be assessed for each part of the workplace and a comment can be given. If necessary, photos taken with the telephone or tablet can be added with comments. All information is stored and prepared for sending to the ERP.
Work Inspection mobile App customized
Once a connection has been made between Taskform and your ERP, it is easy to adapt the app to your hand thanks to the Taskform platform. Our consultants or an employee of your organization can easily make adjustments to any form. The possibilities are endless.